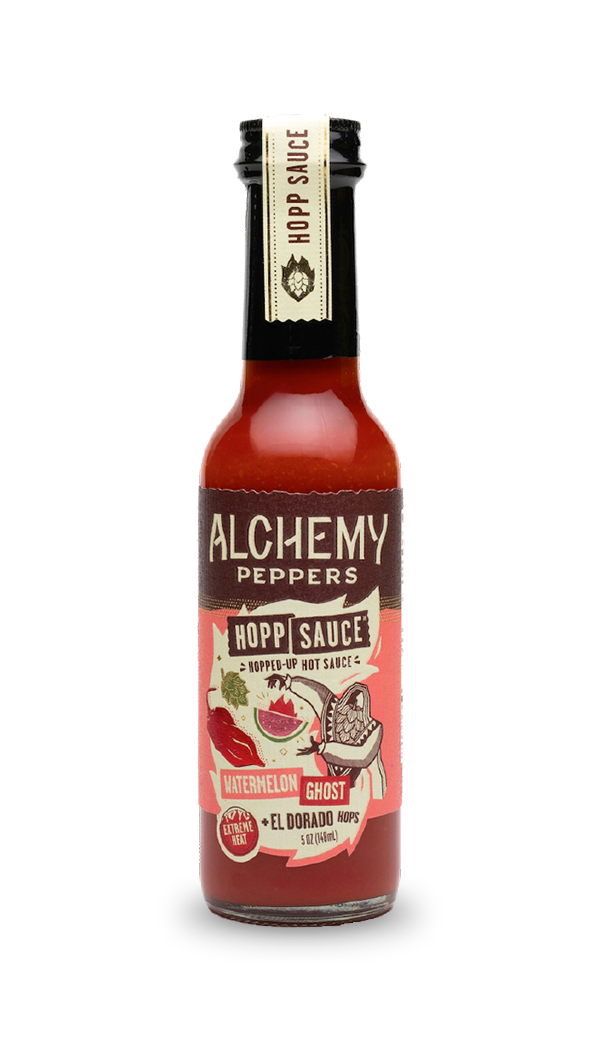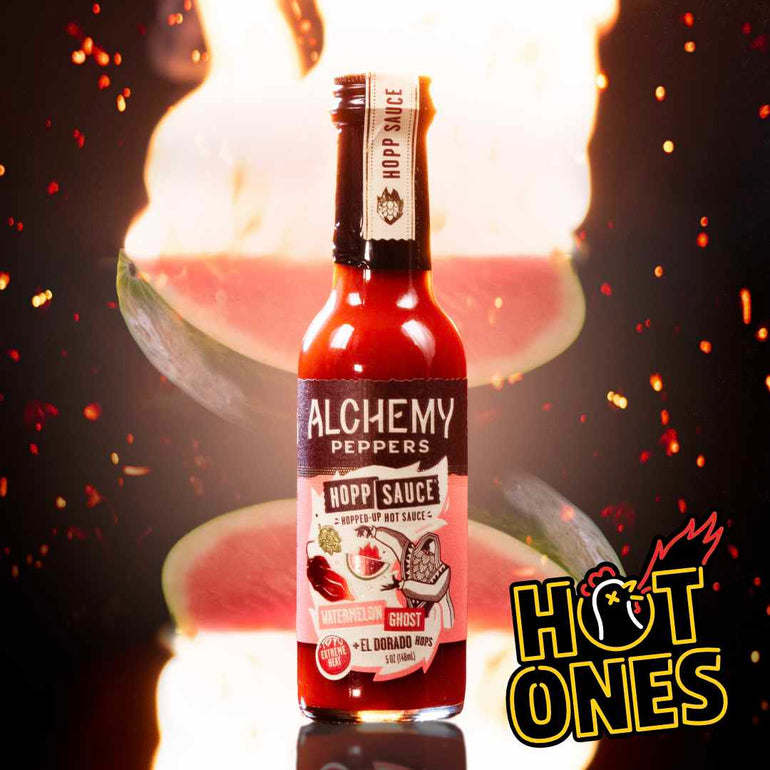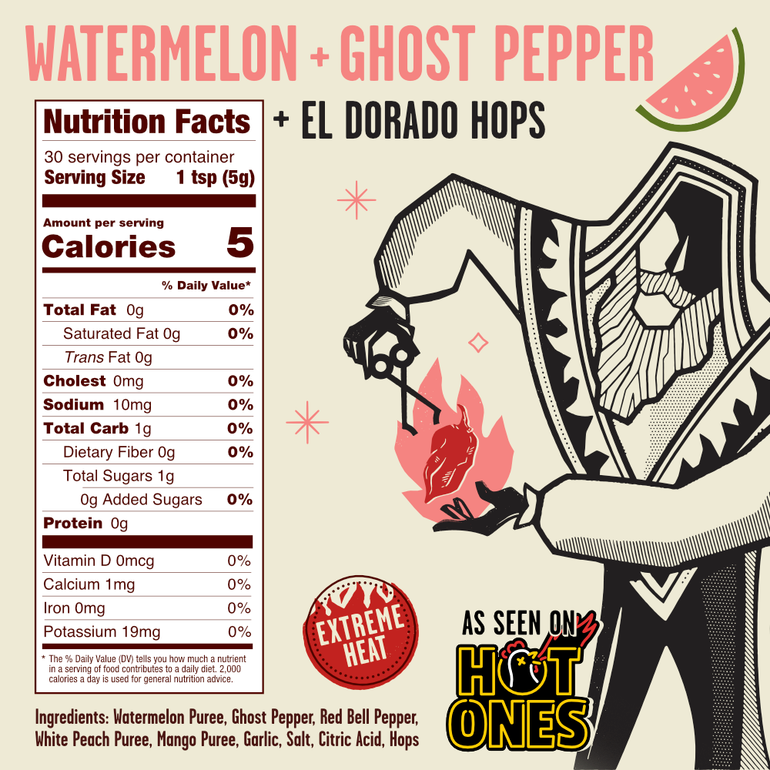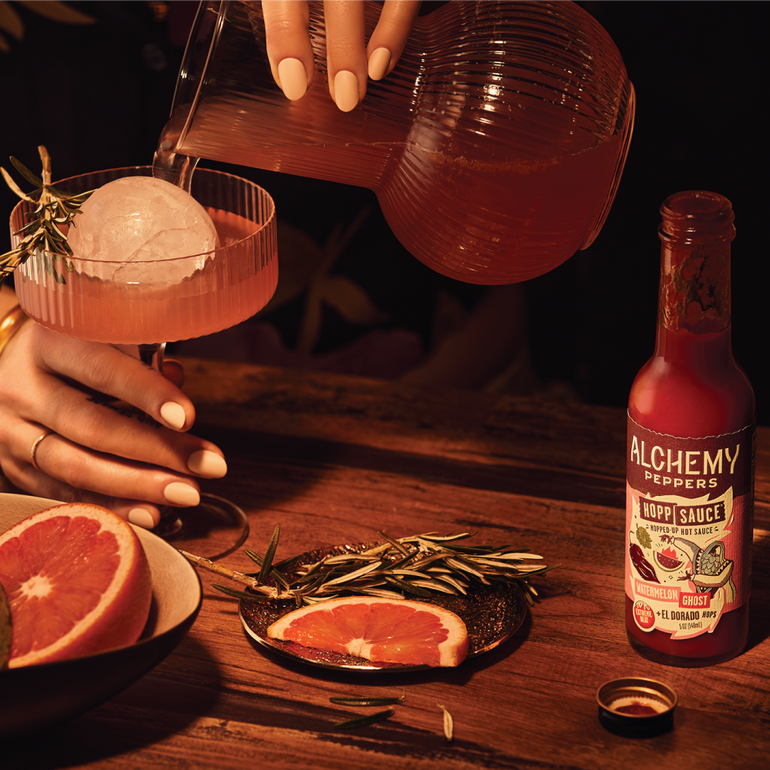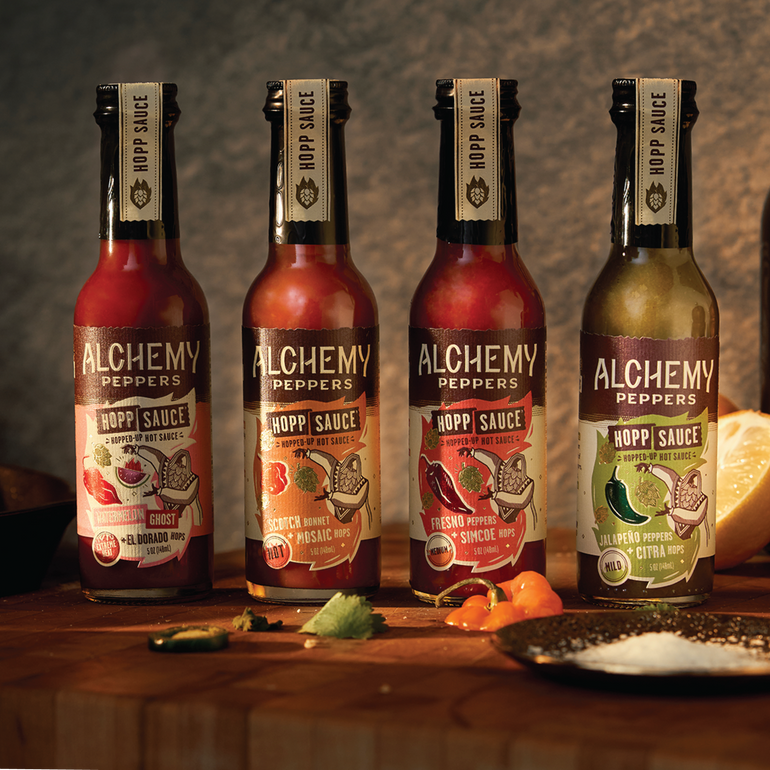 Watermelon + Ghost Pepper
This best-selling, summery-sweet, superhot sauce was featured in Season 21 of Hot Ones with Jennifer Lawrence, Steph Curry, and more.
Our first fruited hot sauce combines unmistakeable watermelon sweetness with uncompromising ghost pepper heat. Rounded out by fruity El Dorado hops, this hot sauce boasts a flavor profile like no other
Watermelon Puree, Ghost Pepper, Red Bell Pepper, White Peach Puree, Mango Puree, Garlic, Salt, Citric Acid, Hops
---
Watermelon + Ghost Pepper
Looking for Extreme Heat?
Dark Cherry + Carolina Reaper
Our hottest sauce spikes sweet and sour Dark Cherry with blazing hot Carolina Reapers and bright Ambrosia hops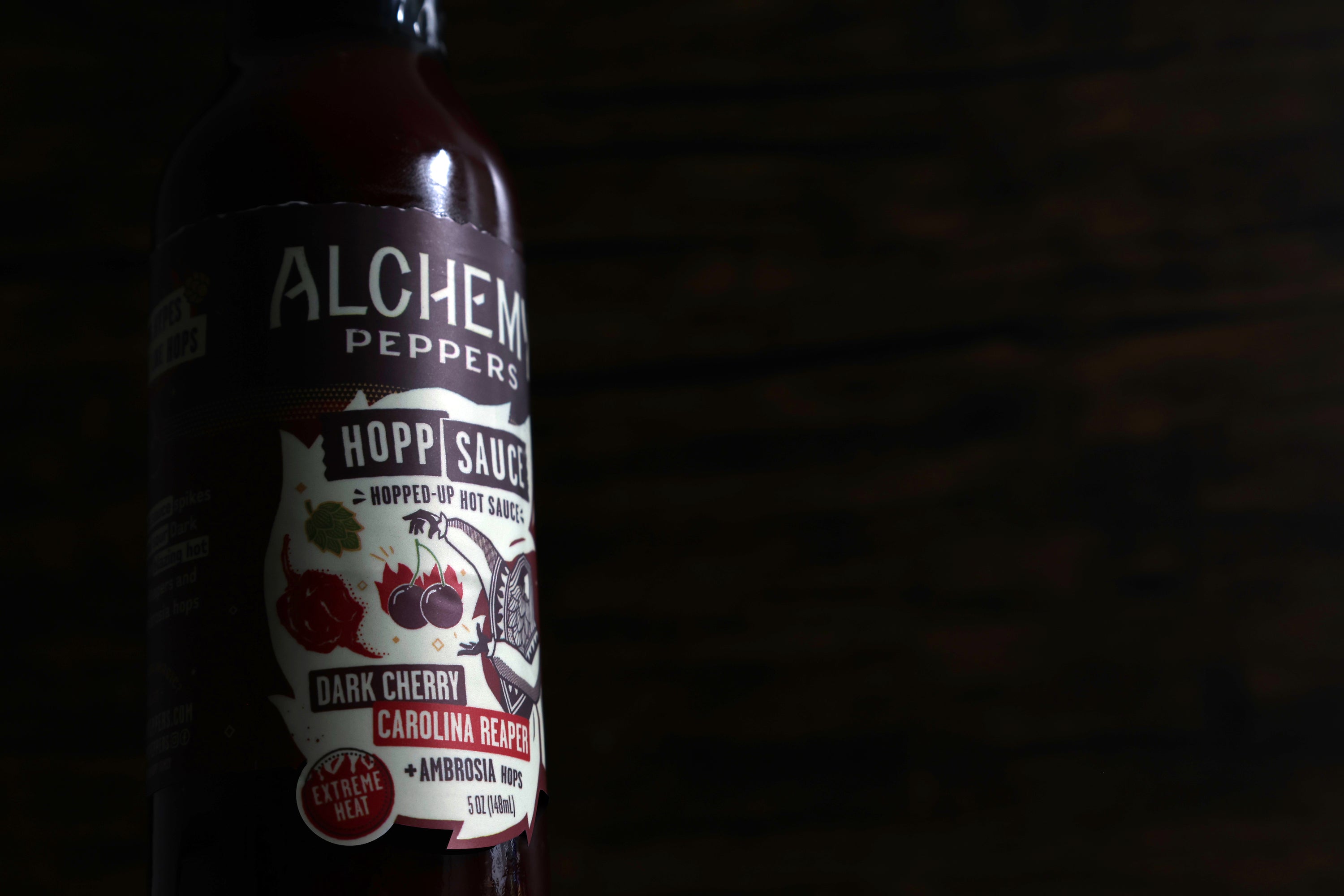 FAQ
Are Your Products Gluten-Free?
Yes. Our Watermelon + Ghost Hopp Sauce is gluten-free.
About us
All Natural
Real flavor comes from real food. That's why we never use artificial ingredients, flavorings, or preservatives. From our peppers and hops to our strawberries, pineapples, and limes, we make real sauce from real stuff.
All Fresh
Many companies ferment their peppers to preserve and flavor their sauces. At Alchemy, we believe that the freshest ingredients create the greatest taste. So no vinegar and no fermentation. In every bottle of Hopp Sauce, we let the fresh peppers speak for themselves. 
All New
Every bottle of Alchemy begins as an adventure into the unknown, a leap toward the future of flavor. Applying advanced gustatory research, completely natural ingredients, and a spirit of discovery, we make flavors you've never tasted before.