IT ALL STARTED WITH AN EXPERIMENT GONE WRONG...
While attempting to capture a chili pepper's essence in an aromatic vapor-cloud, founder George Altshuler accidentaly filled his lab with a noxious pepper spray.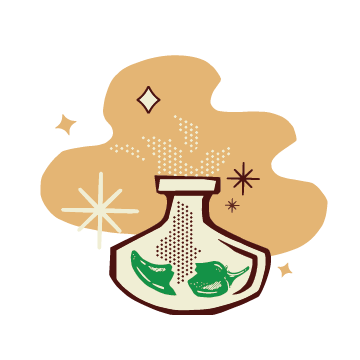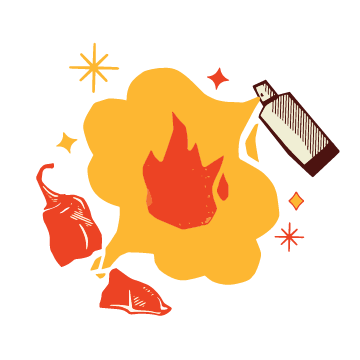 A TRICKY TRANSMUTATION
Choking in failure, George resolved to fight back and tame the flame of the world's hottest peppers, turning their hazardous heat into a tasty treat.
THE NEXT TWO YEARS
George sliced, diced, dried, fermented, aged, froze, distilled, smoked, and grilled thousands of peppers, searching for a way to disarm the most feared fruit.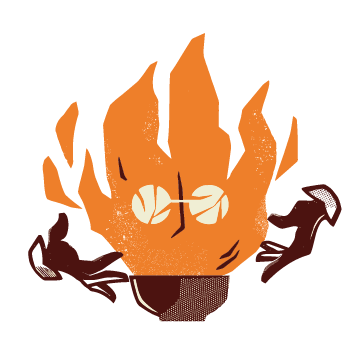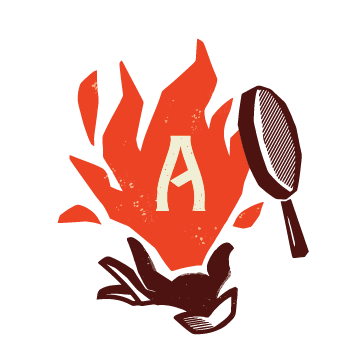 NEW DISCOVERIES
In his quest, George devised numerous pepper processes that revealed a wonderful world of complex and delicious flavors otherwise hidden behind intolerable heat.
SHARING THE MAGIC
Eager to share his delicious discoveries, George founded Alchemy Peppers - a company dedicated to using their pepper expertise to raise the bar for spicy snacks and sauces.
Now, Alchemy Peppers and our all-star team of Pepper Alchemists create innovative, natural, and boundary-shattering pepper-based foods for flavor-loving communities to share and enjoy.
Join us! Become a Pepper Alchemist today and indulge in a more flavorful future.